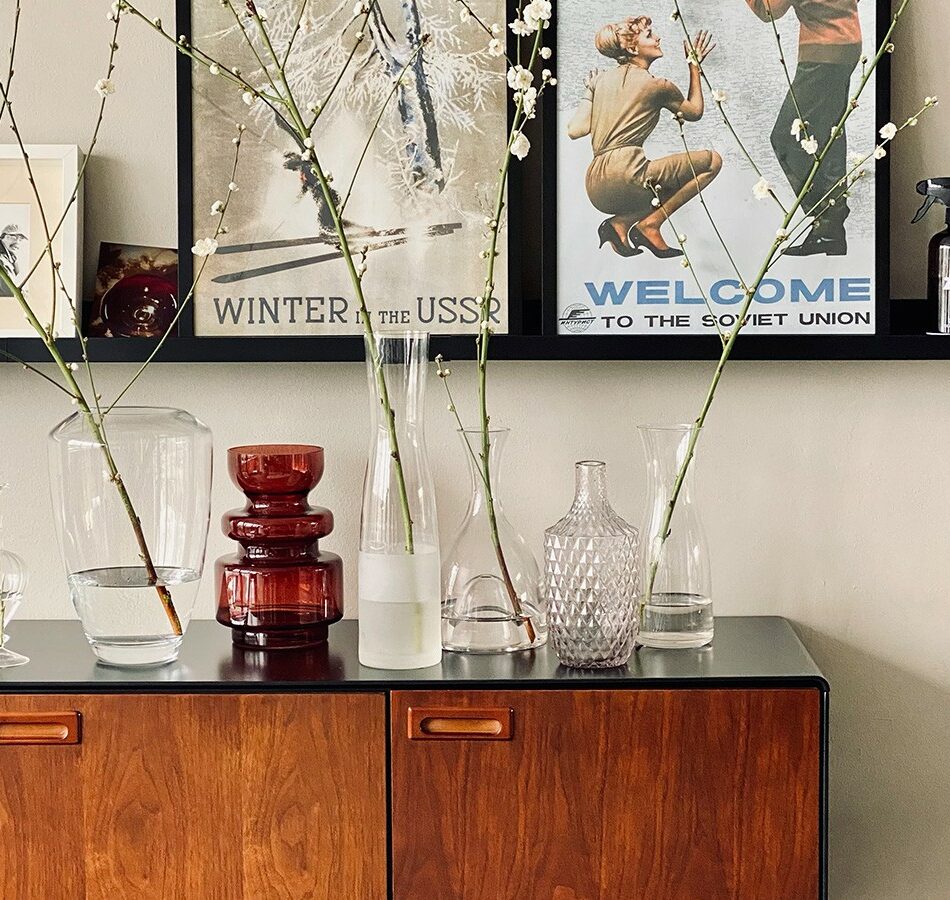 De beste stylingtips met glas.
Alles in huis dat van glas is, krijg je streeploos en stralend schoon met ZO glas schoon. Dus ook je wissellijsten en glazen vazen. Nicole Cordia van Room to be different is gek op glas en geeft originele tips.
Transparant
Heb je veel glazen vazen? Zet ze dan niet in de kast, maar bij elkaar op een tafeltje, dressoir of de vensterbank. Je kunt alle vormen en formaten combineren: doordat ze allemaal van hetzelfde materiaal zijn, passen ze bij elkaar. En omdat glas transparant is, wordt het geheel nooit druk of rommelig. Wil je er echt een stilleven van maken, zet er dan 1 of 2 vazen tussen van gekleurd glas.
Vensterbank
Heb je een benedenhuis en veel inkijk vanaf de straat? Style je vensterbank dan met glazen vazen. Zo houd je wél de inkijk, maar níet het licht tegen. Hoe je die glazen vazen mooi bij elkaar zet, las je hierboven al.
Vazen
Vind je lege vazen toch een beetje kaal? Koop takken of bloemen met lange stelen en vertakkingen en zet verdeel die over 2 of 3 vazen. Door takken of losse bloemen te gebruiken in plaats van complete boeketten houd je het mooi transparant. Dat is perfect voor op de vensterbank. Maar ook op je plank of kast, want foto's en schilderijen achter de vaas blijven nu gewoon zichtbaar.
Wil je vaker tips van Nicole? Volg Room to be different op Instagram.
Deel dit artikel via social media