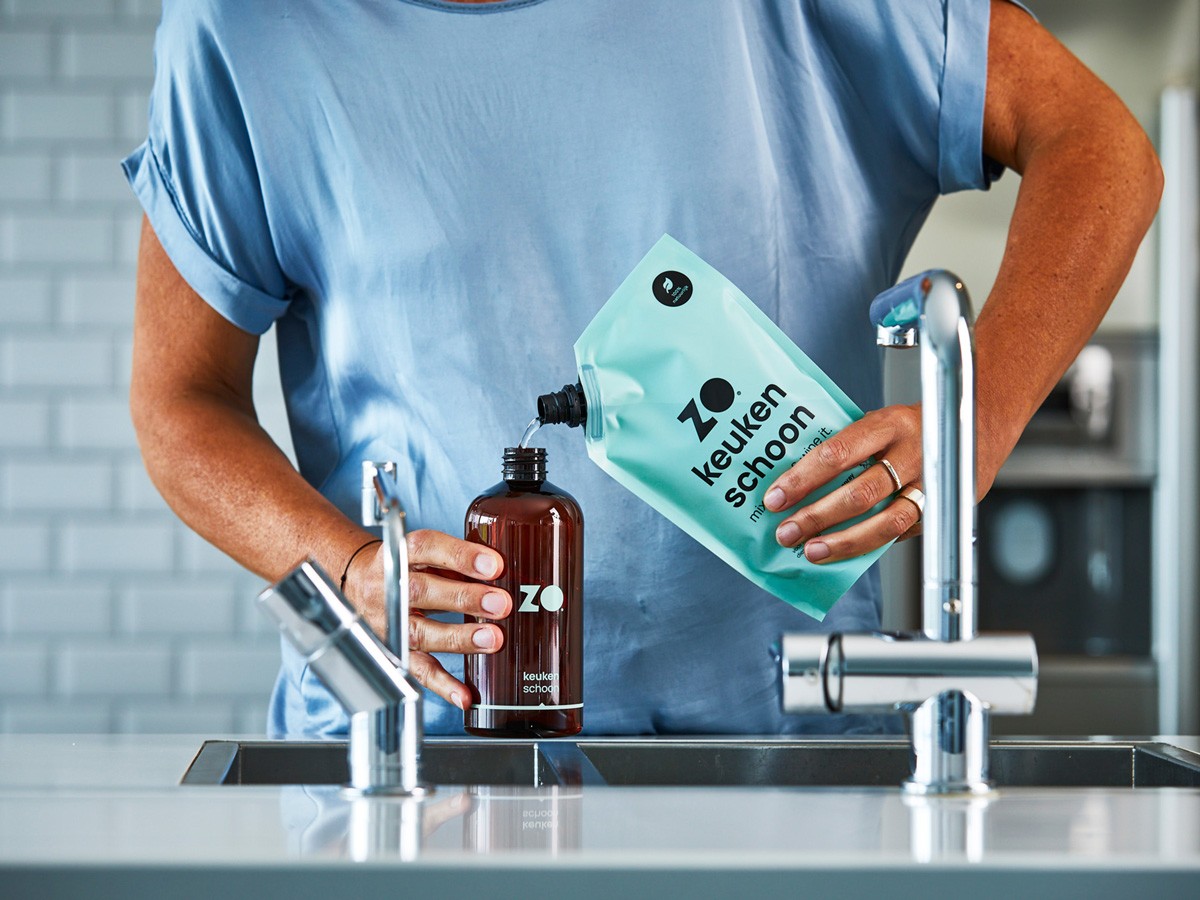 Bij alles wat we bij ZO doen, is het uitgangspunt dat we de aarde minimaal belasten.
Daarom maken we onze reinigers voor 100% uit ingrediënten die in de natuur voorkomen. Want wat de natuur maakt, breekt de natuur ook weer af. Daarom mix je de ZO reinigers zelf. Dat scheelt vervoer van water en dus veel energie. Bovendien hebben we geen afval: we hergebruiken al onze verpakkingen en wat we niet zelf kunnen hergebruiken, recyclen we. We zijn net gestart en de aanvraag bij het Europese Ecolabel loopt nog. Maar we voldoen ruimschoots aan de normen en verwachten binnenkort een officiële registratie.
Dicht bij huis
Met de producten die je bij ons koopt, draag je bij aan een schone planeet. Maar thuis kun je natuurlijk nog veel meer doen. Onze microvezeldoeken bijvoorbeeld hebben het Nordic Swan Eco keurmerk. Als je ze met vloeibaar wasmiddel in een volle machine op 40 graden wast, verminder je de milieubelasting. In deze tijd kies je waarschijnlijk liever voor kerstversiering die (zelf)gemaakt is van gerecycled materiaal. En sta je ook even stil bij de keuze van je kerstboom. Ga je voor een echte? Koop die dan zo dicht mogelijk bij huis. Een autorit heeft namelijk meer invloed op het milieu dan het verschil tussen soorten kerstbomen. En check of je een levende boom kunt huren of adopteren. Je neemt hem dan tegen betaling in huis, en levert hem na de feestdagen weer in. Ga je voor een kunstboom? Kies er dan een die lang meegaat of koop een tweedehands boom. Afgedankte (kunst)kerstbomen leveren in afvalverwerking nauwelijks milieuvervuiling op. Bij verbranding van kerstbomen op straat ontstaat wel luchtvervuiling. Staat je boom allang? Dan weet je hoe je het volgend jaar moet aanpakken.
Deel dit artikel via social media