5 stylingtips voor je keuken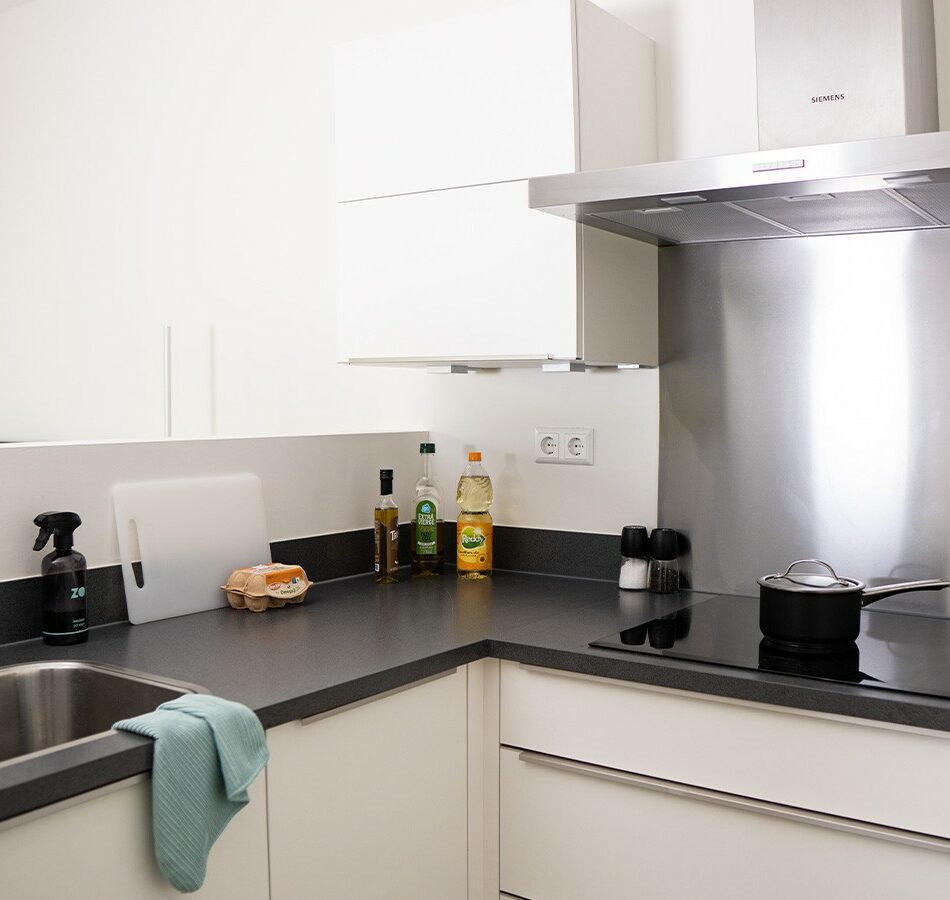 In de keuken kom je elke dag. Nicole Cordia, van Room to be Different laat zien hoe je zonder al te grote investeringen van je keuken een gezellige en mooie plek maakt.
1. Planten
Zet planten in je keuken. Vaak is er wel plek in een hoekje, bovenop een kastje of op de afzuigkap.
2. Lampje
Meestal is er in de keuken maar één lichtpunt. Aan het plafond. Met een lampje op je aanrecht wordt je keuken meteen sfeervoller.
3. Hout
Hout zorgt voor warmte en luxe. Zet daarom wat houten planken neer in verschillende formaten en vormen. Heb je nog een leuk houten kunstwerkje, dan kan dat er ook mooi bij.
4. Fles
Koop de mooiste fles olijfolie die je kunt vinden.
5. Mooi bij elkaar
Je schoonmaakspullen zet je bij elkaar op een tray. Zo staan er niet allemaal losse flesjes verspreid over het aanrecht, maar blijft alles mooi bij elkaar.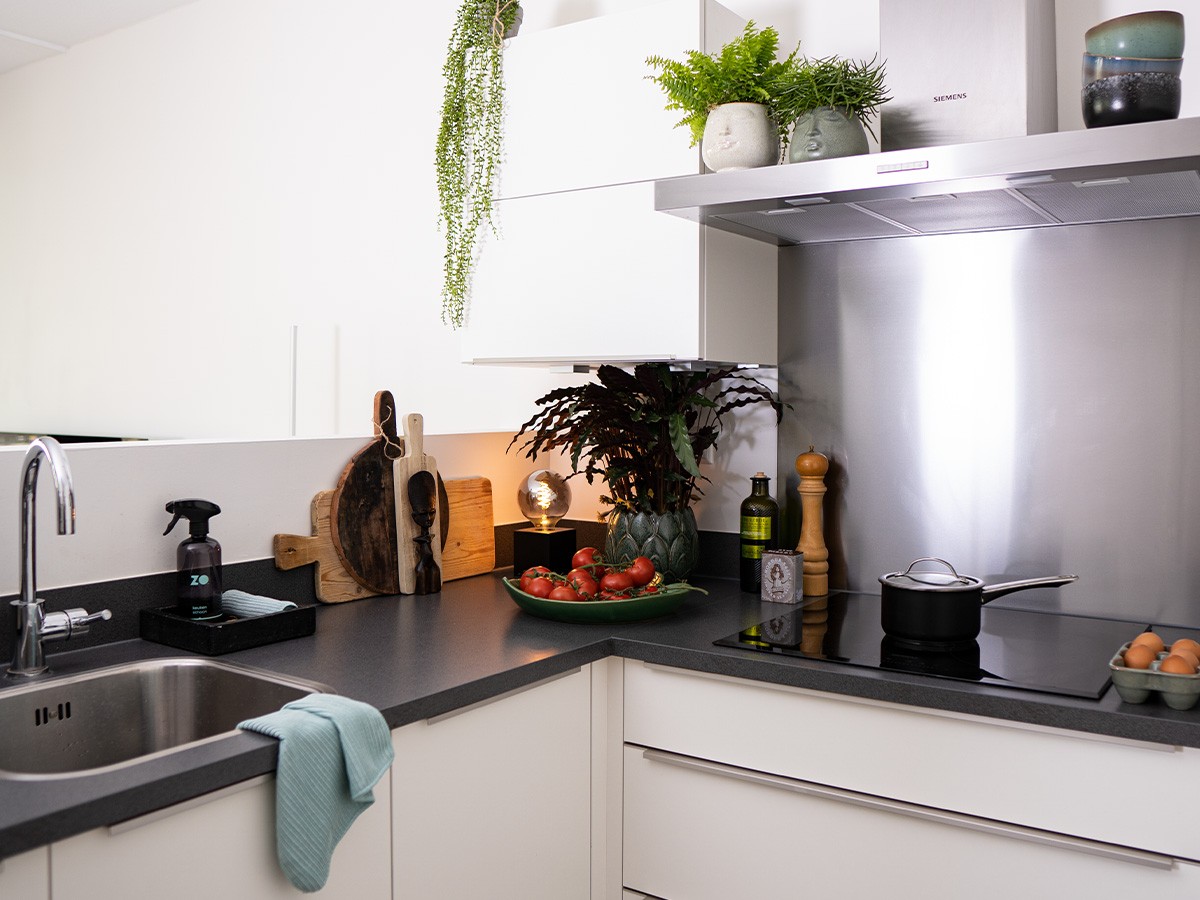 En nu je toch in je keuken staat, je aanrecht en kookplaat houd je het beste schoon met ZO keuken schoon. Dat ontvet namelijk beter dan ZO alles schoon. ZO keuken schoon heeft een frisse citroengeur. Wil je ZO keuken schoon gratis proberen? Bestel dan een ZO kennismaker keuken en je betaalt alleen de verzendkosten.
Wil je vaker tips van Nicole? Volg haar op Instagram.
Deel dit artikel via social media